Color: A Workshop for Artists and Designers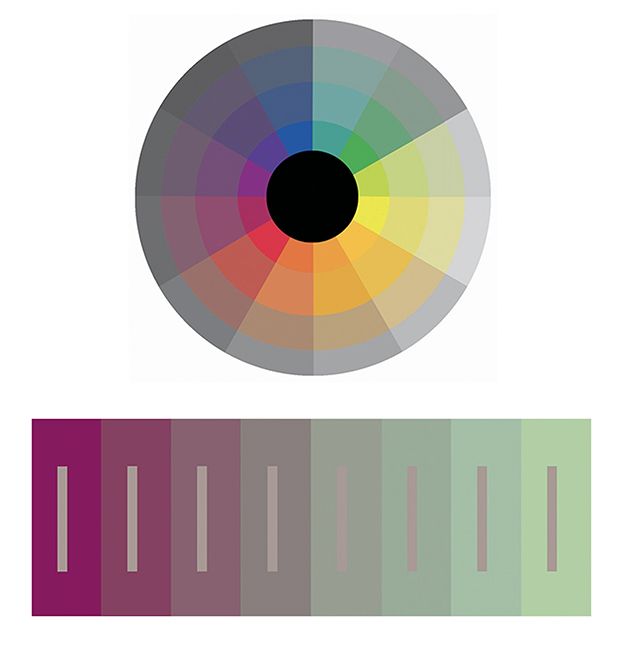 Faculty: David Hornung

All Levels

December 6-10, 2021

$500

Live Zoom meetings in the mornings and afternoon.
CLICK HERE FOR REFUND & CANCELLATION POLICIES
COURSE OVERVIEW
• 5 Day Workshop
This class is FULL! Please call 315-255-1553 to be put on a waitlist.
Based on David Hornung's textbook Color: A Workshop for Artists and Designers, this workshop is designed to give you a deeper understanding of color and the confidence to use it in your work. Through a series of small, carefully guided assignments you will explore the structure and relational nature of color. You will examine essential concepts through illustrated lectures, demonstrations and the clear discussion of class work. This informative and relaxed course is an excellent choice for painters, textile artists, graphic designers and anyone who makes two-dimensional art.

On class days, students should expect to spend the day working on their assignments and attending meetings between 9am and 5pm ET. Students will not be required to spend the majority of their time in front of their screens. Each course is optimized to create a balance of screen time and work time.

Each meeting is recorded and all course material is available for 1 month after the course concludes.
MORE ABOUT THIS COURSE
LIVE ZOOM LECTURES & DEMONSTRATIONS • FEEDBACK & DISCUSSIONS
INDEPENDENT WORK TIME • 2.5 hOUrs SCREEN TIME Daily • All classes are held eastern time
1
MORNING MEETING
Each day will begin at 9am on Zoom with a PowerPoint presentation followed by the new assignment -- with a demonstration when appropriate. In this morning meeting, there will be time for questions and answers from the group. Although it might vary from day to day, the morning meeting will take around 60-90 minutes.
2
WORK-TIME

After that, you will be left to make the work throughout the day until 3:30 pm. If you have questions during the work period, you will be able to post them for David, who will be checking his inbox every half hour for issues that may arise.
3
AFTERNOON MEETING
At 3:30 pm, the class will reconvene to look at the work and discuss. Each person's work will be displayed in turns, and David will provide helpful feedback. You will also learn how to photograph and submit your work on the first day. The day ends at 5 pm.
ABOUT David Hornung
David Hornung has taught painting, drawing, and color at a number of art schools and universities, including Indiana University, Parsons, Pratt, Skidmore College, Brooklyn College, the Rhode Island School of Design, and Adelphi University. The first edition of his book Color: A Workshop for Artists and Designers was published in 2004 by Laurence King Publishing Ltd. in London. An American version was distributed in the same year by McGraw-Hill. The second edition, published in 2012, is currently being sold internationally and has been translated into French, Spanish, Polish, Korean, and Japanese. He resides in Brooklyn, New York.