MASTER CLASS: UNDERSTANDING AND WORKING WITH GOOD DESIGN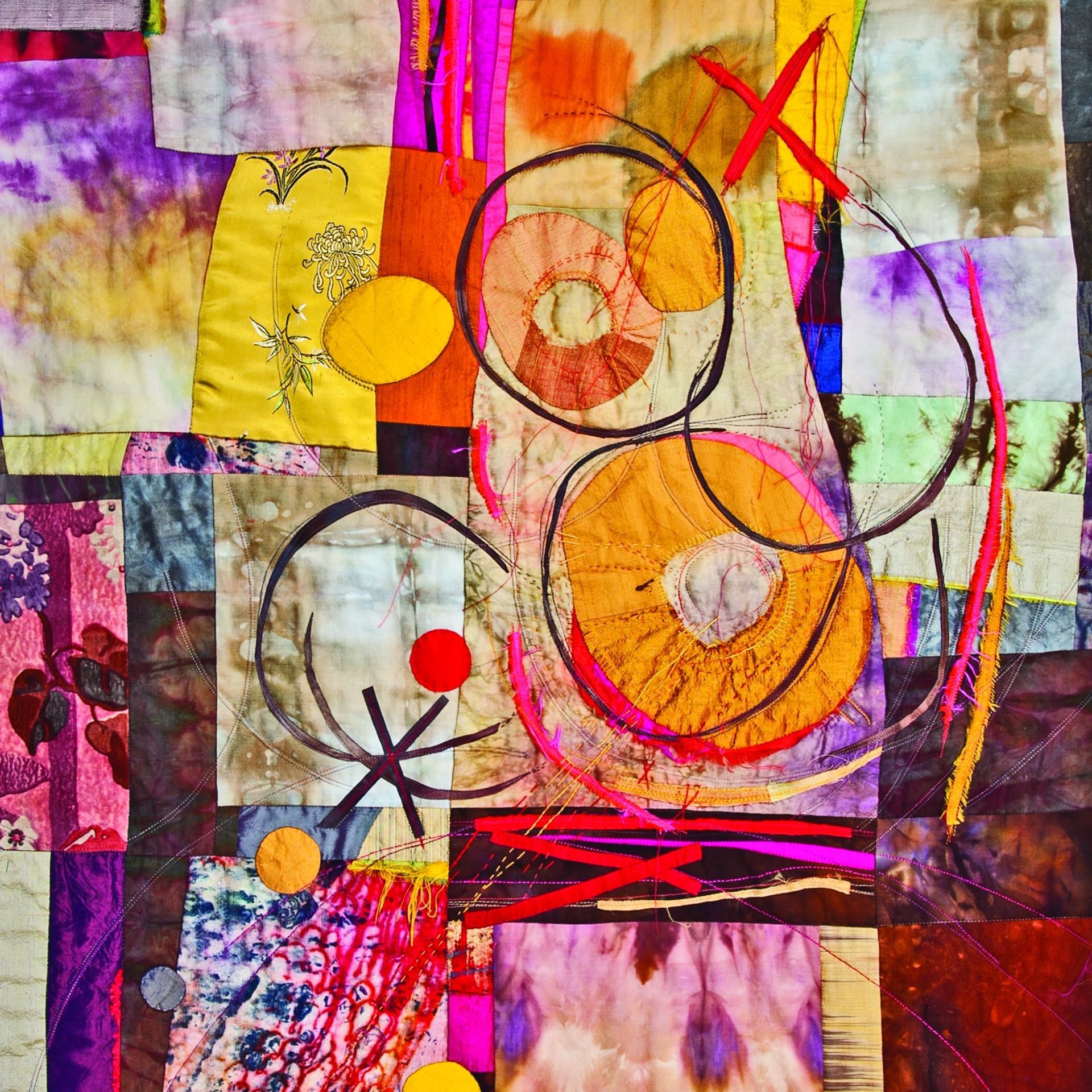 Faculty: Rosalie Dace

Intermediate - Advanced

Saturday & Sunday Aug. 28-29, then three Saturdays: Sept. 4, 11 & 18.

$500
CLICK HERE FOR REFUND & CANCELLATION POLICIES
COURSE OVERVIEW • 5 SESSIONS
Art is a constant process of discovery. In this guided online workshop, you will have the opportunity to discover new ways of working with the elements and principles of design to develop greater sophistication in your own work. Each session will focus on a specific element and principle of design, and will be accompanied by relevant assignments that encourage experimentation and possibilities. With aesthetic and technical support, you will make a series of small experimental works rather than one large finished piece, and may choose to glue, fuse, stitch, or applique. Looking closely at the work of a variety of artists will give a deeper understanding of their visual language and how it can help in furthering your own approach to go beyond what you have always done.

On class days, students should expect to spend the day working on their assignments and attending meetings between 9am and 5pm EST. Students will not spend the majority of their time in front of their screens. Each course is optimized to create a balance of screen time and work time. Your instructor is located in South Africa and has a 7-hour time difference from EST.
MORE ABOUT THIS COURSE
LIVE ZOOM LECTURES & DEMONSTRATIONS • Individual Consultations
a week between sessions to work • in-depth critique
This master class has five sessions, with a Weekend Intensive on Aug. 28-29th and the last three classes on Sept. 4, 11 & 18.
Sat. Aug. 28: Value + Daily Art practice
Sun. Aug 29: Focus Color + Process + Work in a series
Sat. Sept. 4: Line + Different evaluation approaches
Sat. Sept. 11: Shape + Different shows
Sat. Sept 18: Texture + Presenting yourself and your work
After the weekend intensive, you will have a week in-between sessions to complete assignments and create your work. During that time you can schedule private one-on-one consolations with Rosalie.
Live session approx. 9-11:30

Your morning meetings will begin by setting the focus of the day, introducing concepts, discussing possible design approaches, and setting goals and expectations. This will be followed by a lecture with slide presentations of a variety of artworks pertinent to the analyzing design.

11:00-Noon: Varies from session to session, available for follow up questions, prerecorded demos, etc.


Your afternoon meetings will occur a little earlier in the afternoon due to Rosalie's seven-hour time difference. You will submit images and have a discussion on what work has been done. You will have the opportunity to assess your work. And lastly you will set the focus for the next session so you have time to consider, research, look, and think about what is next.
ABOUT Rosalie Dace
I am obsessed with light and color, loving the rich contrasts resulting from the juxtaposition of cottons, silks, velvets, brocade, and sheers. I love traditional quilts but want my quilts to say something about their time and place in history and come directly from my life. As a teacher and artist, my aim is to fill my students with confidence and the excitement I feel about creating art in fabric and fiber. I aim to guide them in the direction of their interest in a non-threatening supportive environment so that they create more than they thought possible.